Ahoy-hoy!!
Finally I am doing an 'award post'.I thought of suming them all up as there were many,many.I am really sorry for doing this post so late.Now onwards I plan to take up all the tags and awards for the month at the end of the month and so on…Please be till the end as there is a small surprise!!
View this post on the website to get the best view!!(No it's not a movie but nothing less than a movie)
Let's begin with all the tags/awards we have!!
Gif-y Love Tag
Thanks a quadrillion billion (if it exists) to Sakshi@Art Enthusiastics(Do check her blog out,she is amazing!!) for tagging me to do this awesome tag!!
Let's begin without any further dues!!
RULES:
1.) Thank the person who tagged you and leave a link to their blog.
2.) Mention the Creators ( Tiction and Nehal)
3.) Make a post, do list the rules.
4.) Use the tag #gif-y-love and choose a GIF you love for each of the provided prompts.
5.) Tag atleast 5 people.
6.) That's it! Make sure you laugh a lot in the process too.
#1 I'm bored
#2 Current Mood
#3 Reading
#4 Sarcastic
#5 Spongebob
#7 Angry
#8 Scared
#9 Laughing
Thanks once again to Sakshi@Art Enthusiastics for nominating me and to Nehal @Books and Words and Tiction@Fictionally Crazy for creating such an awesome tag!!
I tag (do it with ease guys):
1.Avishi@Scheibens from Avishi
2.Riya@Riya's World
3.Miriam@Inside Miriam's Mind
4.Shaneesa@My Days in Montana
5.Swift Walker@Just Dreamland
6. and of course
---
School of Good and Evil Book Tag
Thanks a quadrillion million to Jheel@crazypotterhead!(She has a super awesome blog,do not forget to check it out!!) for tagging me for this amazingly awesome tag.The creator of this awesome tag is Sabrina@Notes From a Paper Plane Nomad
Rules:
Thank whoever tagged you and link back to their post!
Link to the original tag's creator: Sabrina @ Notes From a Paper Plane Nomad! Please credit if using these graphics, these eyeballs didn't dry out squinting at a screen for nothing!
Pick a book that fits each prompt.
Tag whoever, as many or as few as you like!
Post these rules and list of prompts in your tag post. If you copy-paste the rules, it should automatically pingback to me so I'll see your tag post!
Let's start now!!
My friends recommended me to read this book.At first I thought that it would not be able to impress me cause I was not much into suspense and thriller.After reading it for a couple days,it became my unexpected favourite!!
This book has the message of self-acceptance and love.This book teaches you how to embrace your flaws and not let them become the obstacles of your life.
I read this book around 4 years ago.This was a unique and unforgettable book as it had the experiences of Sudha Murty which helps us to learn from her experiences and incorporate them in our lives,
When I was younger,I was really found of this book.The thing which amazed me the most was the place where the 12 princesses went to dance.It was so well described that I wished that I could be one of those princesses 🤣
I just finished reading this book and I strongly believe that it is the sweetest book I have read till date.Hazel and Augustus fall hopelessly in love, even though they know their story will only end in heartbreak.I recommend you guys to read this book if you have not!
This book has many short stories from Rabindra Nath Tagore including The Post Office,The Hungry Stones,The Kabuliwala and many more!! I enjoyed reading all these amazing compositions!!
Who does not know the Dumbeldore's Army from Harry Potter and the Order of the Phoenix.Harry Potter is one of my favourite book series and I really appreciate their fight against Voldemort.
This is a compilation of ten folk tales by storytellers Ruskin Bond,Sudha Murty,Devdutt Pattanaik,Kamala Das,Paro Anand and many others.
While reading this book,I had no idea that Tom Riddle would turn out to be the villian.Knowing about Tom Riddle and all the adventures of this book were amazing.Tom Riddle seemed to be a kind-hearted and faithful person at the begining, but we all know who he turned out to be at the end.
It is this book.Reading about Steve Jobs life gives us the lesson of never giving up,having faith in yourself and keeping a winning attitude.This book helped me in learning new morals and values in my life.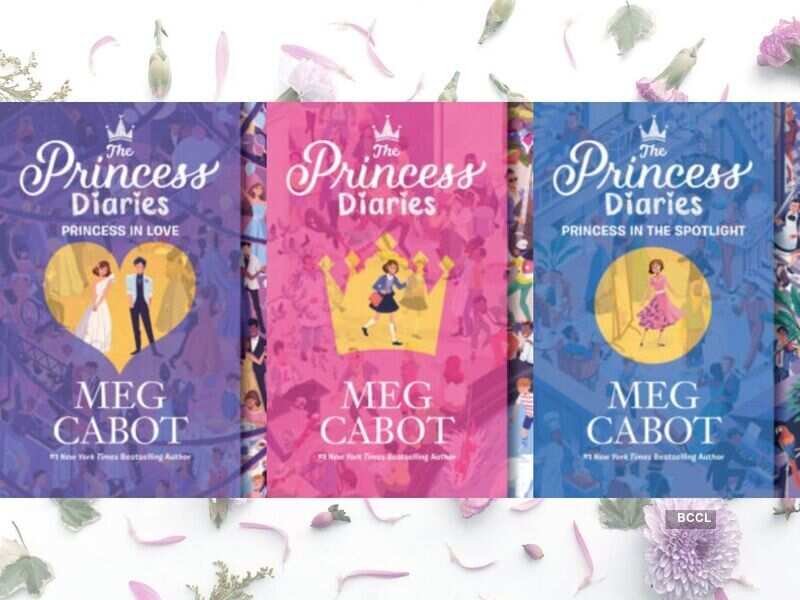 I did not like this series at all.I read it because of peer pressure as my friend's called this book 'Heaven'.I just read one chapter of the first book and left it.It felt as if I wasivading someone's privacy,
Yes,it's Lord Of The Rings for me.When I initially started reading ths novel,I could not read it all all as there were 500+ words on a single page which were as tiny as an ant,which became really stressful read for me.
People whom I tag (take your time guys):
1.Sakshi@Art Enthusiastics
2.Akriti@Recipe of Life
3.Ahaana@Windows to Worlds
4.All the bookworms/folks who are fond of reading! I tag you!!
Thanks once again to Jheel@crazypotterhead! for tagging me for this wonderful tag and to Sabrina@Notes From a Paper Plane Nomad for creating such a amazing awesome-ness(Is that a word?..nevermind).All the graphics I used for this tag were made by Sabrina@Notes From a Paper Plane Nomad and they are pretty cool!!
---
Mystery Blogger Award #2 , #3 and #4
I got nominated by three amazing bloggers:Akriti@Recipe Of Life, Pannaga akka@Just Dreamland and Riya@Riya's World
Thanks a quadrillion billion for the nomination!!
Do not forget to check them out and give their sites a follow!!
The Rules
Display the award logo on your blog.
Thank the blogger who nominated you and provide a link to their blog.
Mention Okoto Enigma, the creator of the award.
Tell your readers 3 things about yourself.
Answer 5 questions from the blogger who nominated you.
Nominate 10 – 20 bloggers.
Notify your nominees by leaving a comment on their blog.
Ask your nominees 5 questions of your choice, including 1 weird or funny question.
Share the link to your best post.
3 things about me
1.I am a big foodie
2.I love Maths
3.I love to read books
My Best Post
Let's have a poll this time as all my posts are dear to me and I do not want to partial to any post #postequality
Akriti's Questions
#1.Do you want to change your blogging niche?
As of now,I am happy with my niche as it covers almost everything.If any other niche fascinates me,then I will think about changing the current one.
#2.What is a perfect weekend in your perspective?
The perfect weekend in my perspective is the one on which I slept till 10 or 11 am,ate a lot of junk food,spent a quality time with my family and ate panner lababdar and kulcha as my dinner.
#3.Sweet or Savory, what do you prefer?
Definitely savory for me. I simply love it!!
#4.Are you productive? If yes, share a tip you use to be productive.
I am sort of productive.My only tip to be productive is to focus totally on the work which you are doing at that time and do not let distractions distract you.

#5.If tomato is a fruit then why isn't tomato puree a smoothie? (weird question)
Is this Dia's question?My answer for this question is that tomato puree is not sweet that's why it is not called a smoothie.(No need to clap,I know I am smart…LOL)
Swift Walker's Questions:
#1 What would be your perfect day? Plan it out from waking up to bedtime.
A perfect day for me is the one with no work and only fun.Eating food from a restaurant,watching my favourite series,going out with my family will make my day prefect!!
#2 What embarrasses you the most and/or what's been your most embarrassing moment?
The most embarrassing thing for me is being in the defaulter's list (yes,i am kinda insane).If my name comes in the defaulter's list,nothing is more embarrassing then that.
#3 How do you like to be comforted when you're sad or upset?
I want that person because of whom I am sad to come and please me or maybe give me a suprise or apologize.
#4 What's your favorite thing you own and why?
The favourite thing which I own is my fountain pen.I looove writing with it as it gives me royal vibes~~
#5 Which celeb would you want as your other BFF and why?
Selena Gomez or Taylor Swift.They both are talented and amazing personalities!!
#6 Here comes the weird question: If animals could talk, which would be the rudest?
According to me the rudest will be a cat!?
Just imagine if any cat is resting and you ask it to play with you,it will reply by saying "Mind your business brat with my meow" lol
Riya's Questions
#1. How would you describe my blog as? Tell me my best post.
Your blog has very debatable topics and it spreads awareness amongst people about the current affairs and social evils of our society.I guess your best post is the Three Talisman.
3. What are your mid night cravings?
To be honest,I do not have any mid night craving.This reason is because my mum cooks very delicious and I eat it a lot.That's why I don not feel hungry at night.Second reason can be that now its winter season in India and the northen hemisphere,I live in Delhi and at mid night where the temperature falls down to 8 degrees celecius(struggle izz real),I don't think it's a right choice to get out of your warm blanket in search of food.
4. Who is the person with whom you can let out all your secrets?
My parents of course.
5. Which is your fav web series?
I am not much into web series rather I watch daily soaps(I know I am crazy)
They are:
It's a clean comedy show running since 2008 and I really really like it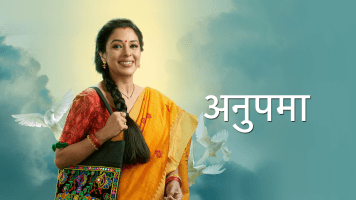 Anupamaa, a devoted housewife, mother, and daughter-in-law loves her family and fulfills all their needs, ignoring her own. Bereft of the same love and respect in her house from her own family members, she realises the bitter truth and sets out to live her life on her own terms.That's the reason I watch this show as it's about women empowerment and self-dependence
I used to watch this show 'Kumkum Bhagya' when I was about 5 years …(that's way long ago)
This show is still running…can you believe it?I do not like this show at all cause it's plot is 'Saas bahu'.Someone dies and comes back,twins come out from nowhere children grow up within a episode which is known as long leap.
6. Choose: truth or dare?
Truth…..LOL
I tag:
I will keep this an open nomination as I think many bloggers have been nominated atleast once (some have been nominated for 4+ times!!)…If you want to do it….you are nominated by me!!
My Questions:
My questions are the same as Swift Walker's 6th,5th and 4th question and Akriti's 1st,2nd, and 3rd question
---
Peer Pressure Tag #2 and #3
Thanks a quadrillion toPannaga akka@Just Dreamland and Shivi@SHIVICTIONARY for nominating me for this tag!!Let's have a look at the rules:
The Rules
Link back to the creator bluemallowmelt.
Provide a link to the person who tagged you.
Answer all questions honestly. No lying!
Come up with 5 questions of your own. (4 have to be about peer pressure; 1 can be random and about whatever)
Tag at least 10 people and provide links to their blogs.
Recommend at least 5 books or songs you see everywhere/are very popular that you've read or listened to.
Use the hashtag #peer pressure tag for easier visibility.
Swift Walker's Questions:
#1.Have you ever learnt any bad habits(like shaking your legs) from your friends?
Yes I have.That habit was bitting your cuticles.I know its insane but I was really young at that time and now I don not do that.
#2.What are the good things you have learnt from your peers?
Reading books,listening to music and scoring good marks(competition you know)
#3.Has any friend of yours influenced you into doing something?
Yes,that crazypotterhead who forced me to read the Harry Potter series…(Now I do not regret that!!)
#4.What would you teach your friend if you could teach anything?
I would love to teach my friend how to stay connected through the long run because that someday will come when our paths will separate,but our minds should not separate.
#5.My random question – What's the best Wi-Fi name you've seen? (LOL!)
What a question!!..lol.The weirdest name I have seen is DirectTV1247ed253
Shivi's Questions:
#1. What kind of music do you listen and why?
I listen to Bollywood,Pop and K-pop because K-pop gives me positive vibes especially when I listen too BTS and Pop gives me kinda sassy vibes and I listen to old bollywood songs..they are really gold 🙂
#2. What is your favorite quote? Why do you like it?
"Your time is limited, so don't waste it living someone else's life. "
–Steve Jobs
I like because it's the reality nowadays.We try to show a different version of ourselves than our actual version.Be trues to yourself,Love yourself,Be yourself and Speak yourself.
#3. How do you handle stress or anxiety
I am not that type of person who gets stressed or anxious often..but sometimes I get anxious and for dealing with it I talk to myself and calm myself.(That would sound really strange to you but it's normal for me)
#4. Are you a inside or outside person?
Both.I love to be indoors as well as outdoors
#5. (Random ques) what did you searched last in your Google!?
Google classroom….lol
Songs which I recommend:
I tag (no pressure on you guys):
1.Pavithra@Small Talks
3.Riddhi@Whispering Stories
4.Poorwa@Poorwa's Blog
5.The One Who Always Talks@Online Days-A Teen Blog
6.Athira@Crosswalk
7.Kripaa@Dream Diaries
8.Vani@Heart Talk With Vani
9.Soni@Soni's Thoughts
10.Potterhead Aanya@Soaring Firebolt
11.Silver Stone@The Bored Side Of The Phone
12.Aaliya@Aaliya's Nook
My Questions:
1.Have you ever been forced to do something insane?If yes then tell in detail what happened.
2.Have you ever forced a person to try a weird combination of food?Which combination?
3.Have you ever been forced to bunk any class?(I am not promoting it in any way)
4.Have you ever forced anyone to play any video game?
5.What is your favourite food?
Thanks again to Swift Walker and Shivi for nominating me and to Zoe aka bluemallowmelt for creating such a fun tag!!
---
Sunshine Blogger Award #1 and#2
Thanks gazillion quadrillion to Poorwa@Poorwa's Blog and Srishty@Shristy's Art Blog for nominating me for this award!!
Do not forget to check out these amazing bloggers and give their blog a follow!!
The Rules
Thank the blogger(s) who nominated you and link back to their blog.
Answer the 11 questions sent by the person who nominated you.
Nominate 11 new blogs to receive the award and write them 11 new questions.
List the rules and display the Sunshine Blogger Award logo in your post and/or on your blog.
Poorwa's Questions:
#1.What advice you would like to give your 2020 self?
The advice would be to be more productive and start blogging a little early.
#2.What are you looking forward to do after the end of this pandemic?
My school of course and restaurant's food.I am really missing them both.Hoping this pandemic will end soon.
#3.What is a perfect weekend for you?
A weekend with only sleep and no work!!
#4.Your recent favorite song?
#5.Would you like to meet an alien ever?
Yes of course I would love to meet them!! You can't say that they will be evil right…If you behave with them,they will move mountains for you but if not they will put those mountains on your head…LOL
#6.How lucky you are?
I guess I am very lucky because I have a loving family,friends and of course such a lovely blogfam!!…but if you ask in context to Indian astrology then it says I am really lucky…but according to me your hardwork and dedication towards a specific work matters..
#7.What are you doing currently?
Sitting in my blanket with a laptop infront of me and typing your answers…
#8.What 2020 taught you?
2020 taught me that anything can happen the very next moment and it will not always be in your favor and can be something you never thought of…
#9.What inspires you the most?
My parents….
#10.Your favorite school subject?
Every subject…(I know I am insane)
#11.Your favorite animal?
Doggies!!!!
Thanks to Poorwa@Poorwa's Blog for tagging me for this tag!!
Shrishty's Questions:
1:- Your favourite place?
My Home…..
2:- Your favourite quote?
"There is no god higher than truth"

-Mahatma Gandhi
3:- Your favourite bloggers?
I can't choose specific people cause I believe every blogger gives his/her 100% in his/her blog.Plus,if I name some bloggers and leave some,I will not be spared by the ones whom I left.I don't want to land in trouble so I will name:
Ananya Sharma@Drawing My Fantasies
4:- What is your inspiration for blogs?
The funny incidents which happened with me,my self-composed short stories,and much more…
5:- Your favourite festival?
Holi!!!
6:- How will you define yourself ?
Lazy (LOL),World wide beautiful(Cringe X100 ho gaya LOL),introvertish-ambivert (yes we do exist)
7:- How much time do you spend in blogging?
A loooot actually….atleast 2 hours a day
8:- You are passionate for?
I am passionate for making my parents proud…(Cultured LOL)
9:- Tea or Coffee?
Kadak masaala chai!!!(Strongly spiced tea)
10:- Your strengths?
My parents,friends and positivity
11:- Your weakness?
Negativity,anxiety
I tag:
1.Sabrina@Girl Chat
2.RefreshingMingle@RefreshingMingle
3.Swift Walker@Just Dreamland
4.Alexa@A Fangirl's Hideaway
5.Sakshi@Art Enthusiastics
6.Roshni@Roshni's Random Thoughts
7.Anushka@Anushka Stories
8.Krisha@Krisha's Twilight
9.Riya@Riya's World
10.Asmi@A Bookworm's World
11.You!!
My Questions:
1.Movies or Books?
2.Bollywood or Hollywood?
3.What is that one thing which you cannot tolerate at all?
4.Dogs or cats?
5.Joe Biden or Donald Trump (I guess this became controversial…LOL)
6.Who is your favorite actor?
7.Your addiction?
8.Netflix or Prime Video?
9.Do you have any bad habit(s)?
10.Dark Chocolate or White Chocolate?
11.If you had to choose between money and love,what would you choose and why?
Thanks Srishty@Srishty's Art Blog for nominating me for this tag!!!
Small Joys tag
Thanks a billion infinity to Pannaga@Just Dreamland (Do not forget to tcheck out her treaure of amazing poems!!)Let's have a look at the rules:
The Rules
Thank the person who tagged you .
List fifteen of your "small joys".
Nominate at least five bloggers.
My Fifteen Small Joys:
1.Whenever I get a like comment or follow on my blog (every follow,like or comment is worth million dollars for me!! :))
2.Whenver I get good marks in exams
3.When I eat paneer….
4.When I found out the answer to the century's question 'Rasode mein kaun tha?" (Translation:Who was in the kitchen?)
5.When I used to spam BINOD OP….LOL
6.When I eat ice cream
7.When 'saas bahu' serial is over without any 'saas bahu drama' or apshagun
8.When Its my birthday
9.When I eat my favourite'Aloo Bhujia'
10.Whenever India wins a cricket match(especially against Pakistan)!!
11.Whenever Slayy Point and Triggered Insaan post a new video
12. Whenever my blog post is edited and ready for publishing
13.Whenever I get tagged
14.When vaccine for covid-19 came
15.When I finish Small Joys Tag
I tag:
I have tagged a lot of people and I do not want to tag them once more and also many bloggers have done it,so it is an open nomination.If you want to do this tag,you are good to go!!
Surprise!!
The most 'anticipated' post of this blog is coming on Friday .i.e. 29 January!!
Hints:It is a Storytime (Real life incident)
Disclaimer:Please do not read that post while drinking any beverage as I won't be responsible for the damage…LOL
You can follow my blog here:(if you are able to see the enter email address then you have not followed my blog, do it rn!!)
See you soon with a new post!!
Paalaam!!