Ahoy-hoy!!
Wanna a 'Story-Time' intro to the post?…. * evil smirk*
So this incident took place on 4th May 2021.I had drafted an entire post for today, and I was pretty satisfied with it.I was about to go with it as the post for today but then….
I looked at my drafts and saw 22 drafts in there! Also, I had trashed 5 posts!
I just went through all the drafts and saw many Award drafts and the thought came to my mind— Why not do an Award post, afterall, it has been ages since I have done any tag/award.That post which I drafted earlier is in trash lol, but I plan to post it some time later.So with that said let's proceed, shall we *puppy frog face*?
First off,thanks to all those beautiful people who nominated me!!
The Black Cat Blue Sea Award #1,#2
Thanks to Poorwa@Poorwa's Blog and Saumya@Draw-Write-Inspire for nominating me for this award!!Don't forget to check their blogs and give them a follow!Honsetly, when I read the award's name for the first time, I be like:
"Aaj blue hai paani paani paani paani"

"Aur din bhi sunny sunny sunny sunny"

Translation:

"Today the water is blue blue blue"

"And the day is sunny sunny sunny"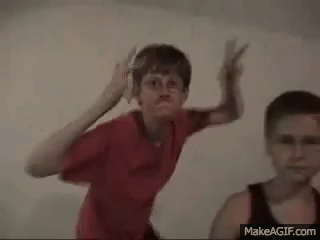 Keeping the fact that this song stars Sunny Leone in mind,let's start!
Rules…
Anybody nominated can nominate seven (lucky number) other bloggers.
Anybody nominated answers three questions.
The questions you ask while nominating can be any three questions.
If any of the questions asked are offending or the nominee simply does not want to answer them, the nominee does not have to answer them to earn the award.
Poorwa's Questions:
1.What's your favorite school subject and why?
My favourite subject at school is—-every subject..yeah it's possible I love every subject and don't have a hated subjected or a loved subject(yes including Maths)
2.What's the thing you enjoyed doing the most in 2020?
Ummm,sleeping cause I did nothing better than it.And yeah watching some web-series and listening to music.Oh how can I forget? Eating of course *quirky smirk*
3.What do you like the most about being a blogger?
The thing which I personally like about blogging is the freedom you get.You can express your views on like anything and you will have an audience who will respect your opinions and support you to go ahead.This blogging communtiy is very supportive and I don't think any new blogger here faces any difficultly or obstacles in there journey of blogging.
Saumya's Questions:
1.Who is your favourite music artist and why?
It's really hard to name one, cause I listen to many many artists, but I can surely mention a few of all time favorite artists.They are – BTS,Ariana Grande,Selena Gomez,Justin Bieber and Camila Cabello.I like BTS cause I love their vibe,the postivity they share through music.They teach people to love themselves no matter what and always smile, even at the worst.They really are 7 angels!ARMY is like one of the greatest fandoms ever and I feel very proud to be a part of it!Never ever underestimate the power of ARMYs..Ariana Grande is the queen of pop.She has 20 World Records, she is just amazing! Selena Gomez is a really really talented person.Her songs are so damn good like, Oh god!!Justin Bieber's song these days share really important lesson of life.I am in love with a line in 'Holy' by Justin and Chance The Rapper which says— "I know we believe in God and I know God believes in us".I just adore this song!!!Camila Cabello has been one of my favorites since 2017 and her 'Havana' is a smash!I still remember that time, me and my BFF used to play this song everyday and dance.Ahh, I am getting nostalgic.Her voice is mind-blowing and her collab with Shawn Mendes, 'Senorita'!!I don't have words to describe.
2.What would you say to your past self?
I would like to say to my past self not to worry about grades, they will get better, and not to feel insecure about the way you look 'cause the day will come when you will love yourself the way you are.
3.If you could be in a fictional place, what place would that be and why?
Hogwarts for sure!!I am still waiting for my letter.
The Chosen Few(Oink oink):
1.PottahWand@PottahWand
2.Eesh@Bright Light Shine
3.Flora@Flora's Week Show Blog
4.Shivani Di@Storytime With Shivani
5.Pannaga@The Tomboy's Attic
6.Selina@Spectacular Selina
7.Maya@Maya's Life and Travels
My Questions For My Chosen Ones:
Q1.Which destinations are on your bucket list?
Q2.What was the first thing which came to your mind after reading 'Black Cat Blue Sea Award'
Q3.What it feels like to be an introvert/extrovert/ambivert/omnivert?
Once again,thanks to Poorwa@Poorwa's Blog and Saumya@Draw-Write-Inspire for nominating me for such an amusing award!
The Aesthete Blogger Award #1,#2
Thanks a million billion to Pannaga@The Tomboy's Attic and Amrutha@Amrutha's Book Land for nominating me for this award!!!Don't forget to check out their blogs and give them a follow!
The Rules:
Use the official logo/graphic of the award and display it on your blog.
List the rules.
Show some love to the one who nominated you!
Mention the creator (Ashmita@ the Fictional Journal) and link it back to the original post.
Tell me a something about this world that you admire.
What is your favourite form of creativity?
Nominate 7 lovely people and notify them by commenting on their posts; spread some love!
Ask your nominees 4 questions.
Share something you created. (can be anything!)
And lastly, just so you know: I LOVE YOUR CREATIONS!
I admire the living beings of this world,all creatures great and small.They are on their own and in their own way.Seeing them in their habitat gives so much joy and satisfaction..
My favorite form of Creativity has to be Art—-They often make us realise how bright our cultures our and how diverse the people on this planet are.Do you agree?
Pannaga's Questions:
1.What colour is your soul?
The coulor of my soul is YELLOW.Yellow is the color of sunshine. It's associated with joy, happiness, intellect, and energy.Happy to give a hand, and help is any way ,often bring light to other peoples day, even at own expense.
2.Think about your happiest memory. Then tell me the book/song that you are reminded of?

3.Finish the sentence: once upon a time, there lived a turtle in…
the kingdom of warriors who were treated as gods
4.Do you have an aesthetic?/What is your favourite aestheitc?
I really like Purple and Black aesthetic, it feels like both the colors are synced.
Amrutha's Questions:
1.What is your favorite diverse book?
It's A Good Girl's Guide To Murder for sure!!!
2.Name a hyped book you dislike
Nope..there ain't such a book.
3.Pastel colors, yes or no.
Both..I am not a big fan of pastel colors but they are pretty tho.
4.What is your favorite color?
Black,Pink and Purple are my favorites!
My Creation:
I would say..Drawing My Fantasies is my creation, like one the biggest, so here's the link where you can have a look on my creation!
The Nominees:
1.Shrishty@Shrishty's Art Blog
2.Gelina@Day In And Out With Gelina
3.Sabrina@Girl Chat
4.Akriti@Recipe Of Life
5.Krisha@Krisha's Twilight
6.Anushka@Anushka Stories
7.Poorwa@Poorwa's Blog
8.and….
Once again, thanks to Amrutha@Amrutha's Book Land and Pannaga@The Tomboy's Attic for nominating me for this award and also to Ashmita@The Fictional Journal for making such an 'aesthetic' award!
The Dazzling Blogger Award
Thanks once again to Poorwa@Poorwa's Blog for nominating me for this award!Let's check out the rules:
Rules…
Thank the person who nominated you for The Dazzling Blogger Award.
Link back to the original blog post.
Answer the seven questions that they asked on their blog post.
Make up seven new questions.
Nominate seven more people for The Dazzling Blogger Award, who you think exemplifies excellent blogging skills.
Poorwa's Questions:
1.What is one thing you don't like about blogging?
The thing which I don't like about blogging is the increase in screen-time.These days litterally everything is online, even school.Blogging surely increases screen-time and I often get headaches and eye-strains by sitting infront of the computer screen for hours.
2.What's your biggest pet peeve?
My biggest pet peeve is surely- when someone stares at me without any purpose or motive while I am working.I seriously hate that and it makes me feel a bit… insecure or unsafe? I don't know but I despise this thing a lot!
3.Do you believe in soulmates?
Yeah I do.Soulmate is a person who can read you like and remains by your side when nobody is.Soulmates are as real as this universe in my pov.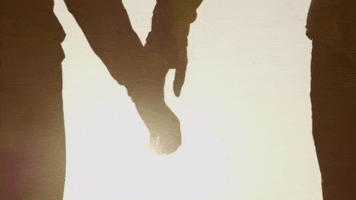 4.What is the one thing you want to change in the world?
Racism.It really needs to changed, at any cost.
5.A decision you made you're grateful for now?
My decision of becoming a pure vegetarian and stop eating eggs.Yeah,I am not kidding,like 4-5 years ago I looved eating eggs and omelete.But one day,I achieved enlightenment and I stopped eating eggs!Lol it is one of the coolest decisions I ever made in my life.If this post gets 50+ likes,then I will make a whole dedicated post to that 'enlightenment' and the incidents which happened during that 'spiritual' and 'divine' period.50+ likes, are you ready for it?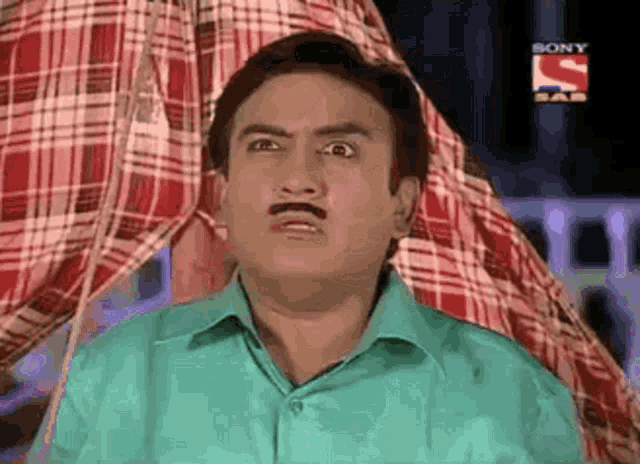 6.What's your dream job?
A job where you can work as per your will and have no pressure from seniors, the job which you enjoy and cherish all your life.I know there are very few of such jobs, but if I ever get a chance to do something like this, I would never hesitate!
7.If you could take a break from all of your work for one day, what would you do?
Sleeping till 1 pm in the afternoon, hanging out with friends and family, shopping, enjoying street food and watching movies.I can't go out for shopping or hanging out because of Covid as of now, I hope this pandemic ends soon and everything becomes back to normal.
The Chosen Ones:
1.Nehal@Books And Words
2.Pavithra@Small Talks
3.Saumya@Draw-Write-Inspire
4.Maya@Pretty Little Scribbles
5.Asic@Haven
6.Kripaa@Dream Diaries
7.Riya@Riya's World
My Questions:
1.Who's your role model and why?
2.Why did you start blogging?
3.Name your all-time favorite song.
4.Have you ever been expelled/restigated from school?
5.Who's your style icon?
6.What's your dream job?
7.What's your favorite word in English language?
Once again thanks to Poorwa@Poorwa's Blog and to Helen@Crispy Confessions for creating such an incredible award!!
Thanks a lot for reading this long post!Now,am in mood of sleeping 'cause nothing's better than sleeping and also it's my birthday eve!!!!My birthday is tommorow so *whispers:don't forget to wish me*..A special 'Pawri' post will be up tomorrow!!
Here I am signing off,